TACP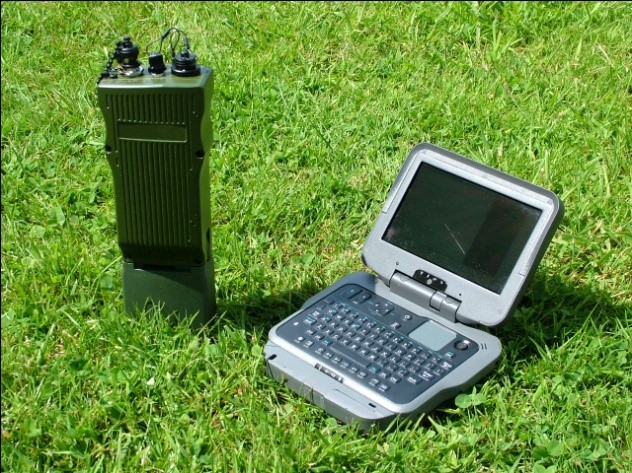 Mini TAC P – II
ISTAR Video Downlink Receiver System
Gaining access to valuable reconnaissance data is critical to mission effectiveness. Today, users such as FAC/TACPs, Infantry and other lightweight mobile forces do not have the products necessary to provide them with the information needed for ultimate mission success.
Used in multiple conflicts and battle proven, the Mini TACP II is a small hand-held device designed to receive full motion video imagery transmitted from targeting pods, UAVs or other surveillance platforms. An auxiliary role is to receive video from ground based, portable surveillance systems
The LS & C band receiver will cover all the FM bands expected in theatre and can either automatically scan for active transmissions or be set to a specific pod frequency.
The universal connector allows the user to view the images in IP protocol for connection to a small tablet PC or a LAN,
When used with a small PC tablet the Mini TACP II scanning is controlled by the PC tablet using USB.
In a patrol mode the Mini TACP II can be connected to a helmet mounted display or a small screen monitor, and the frequency is set by simple up/down buttons on the interface cable.
Mini TACP II can be fitted with either a C band or an L&S band compact omni-directional purpose designed antenna.
Vehicle fit adapters enable temporary installation of the hand- held unit into vehicles with easy removal.
Features
Ruggedised
Small and lightweight
Sealed to IP67
Multi-Channel Receiver
Ethernet Interface
USB port
9-36vdc external power or standard radio battery
Accessories
USB interface cable (various lengths)
IP (Ethernet)interface cable (various lengths)
C band omni antenna
L&S Band omni antenna
Antenna cables (various lengths)
Rechargeable LiOn Batteries
HMD Interface cable
NATO power lead (various lengths)
Cigarette lighter power lead (various lengths)
Quick Release Vehicle fitting kit with mag mount antenna
Head Mount Display (HMD)
Relaxed view monitor
Tac Test transmitter with built in camera for permission checks.
Rugged sunlight viewable tablet PC
Viewing software
Specifications
C-Band Analogue
4.400 GHz to 5.8020 GHz, 1.0 MHz steps
FM demodulation
NTSC/RS-170 video
L-Band Analogue
1.700 GHz to 1.850 GHz, 1.0 MHz steps
FM demodulation
NTSC/RS-170 video
S-Band Analogue
2.200 GHz to 2.500 GHz, 1.0 MHz steps
FM demodulation
NTSC/RS-170 video
Interfaces
16Way Fischer Connector (Sealed to IP67):
Ethernet 10/1000 baseT
RS232 data
Composite video out (NTSC)
12vdc out (200A max)
Coaxial BNC:
RF connector for L/S band antenna
Coaxial SMA:
RF connector for C band antenna
3Way Fischer Connector (Sealed to IP67):
9-36VDC Power
PRC-152/MBITR Battery Connector.
9-36VDC Power
Dimensions
165mm x 50mm x 80mm
(approximately without the battery)
Weight
< 1kg
(approximately without the battery)